2009-10-07
Twitter user who helped G20 protestors facing charges
WASHINGTON — A self-described anarchist who used Twitter to help protestors evade police during the G20 summit is facing charges in a case that has drawn the attention of online freedom and civil liberties groups.
Elliot Madison, 41, was arrested in a Pittsburgh motel room on September 24 and the Federal Bureau of Investigation conducted a follow-up raid on his New York apartment on Thursday.
According to the police complaint obtained by the non-profit Electronic Frontier Foundation and posted online on Tuesday, Madison and another man were in the motel room when police arrived.
"Both were observed seated in front of personal computers and telecommunications equipment, wearing headphones and microphones, with various maps, contact numbers and police and (emergency) scanners," the complaint said.
"It was further observed that they had been in communication with various protestors, and protest groups, both by use of cellular communications equipment and Internet-based communications, more commonly known as 'Twitter,'" it said.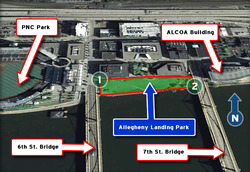 "The observed 'Twitter' communications were noted to be relevant to the direction of the movement of protestors, and protest groups, in order to avoid apprehension," the complaint said.
Madison was hit with three charges including helping protestors "avoid apprehension after a lawful order to disperse."
Witold Walczak, legal director of the Pennsylvania American Civil Liberties Union, condemned the arrest.
"I guess if you have 5,000 police officers and a quarter-million dollars in fancy equipment, you have to do something with it," he told the Pittsburgh Post-Gazette. "Might as well go after some amateur ham radio operators in a motel room.
"If the police want to communicate privately, there are certainly ways to do that, and police radios are not one of those," Walczak said. "How can it be a crime? It's not a secure communication."
Source: http://www.google.com/hostednews/afp/article/ALeqM5gJE-23I-aQZlyl9Z8C3v_2wlsBcA