2007-04-24
International G8-alternative-summit
1. Overview
Tuesday, 5.6
17.oo – 19.3o Introductory panel
2o.oo – 22.oo Individual follow-up discussions with the panelists of the introductory panel
Wednesday, 6.6
o9.oo – 11.oo Workshops
11.3o – 13.3o Panels. First theme block
13.3o – 14.3o Lunch
14.3o – 16.3o Workshops
17.oo – 19.oo Workshops
19.oo – 20.oo Dinner
20.oo – 22.oo Panels. Second theme block
Thursday, 7.6
o9.oo – 11.oo Workshops
11.3o – 13.15 Closing panel
13.15 Closing speech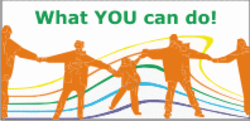 G8 2007 – There are alternatives!
Programme
2. Panels
Tuesday, 5.6.
Introductory panel 17.oo – 19.3o
Rethinking globalization
- Jean Ziegler (UN special envoyee)
- Annelie Buntenbach (DGB federal board)
- Madjiguene Cissé (Sans Papiers, Senegal)
- Thuli Makama (Yonge Nawe Environmental Action Group, Swaziland)
Host: Ignacio Ramonet (Le Monde Diplomatique)
Follow-up discussions with the panelists 2o.oo – 22.oo
Wednesday, 11.3o – 13.3o
First theme block
Climate justice, but how?
- Martin Rocholl (Chair of Friends of the Earth Europe)
- Elmar Altvater (Prof. em. Freie Universität Berlin)
- Klaus Milke (Klimaallianz)
- Sunita Narain (Direktorin Centre for Science and Environment, Stockholm) tbc
- Andrew Pendleton (climatologue, Christian Aid)
Precarious work and growing poverty in a rich society?
- Steffan Sjöberg (Centre for Marxist Social Studies, Stockholm)
- Dieter Klein (Rosa Luxemburg Foundation)
- Katja Kipping (Network Basic Income)
- Horst Schmitthenner (IG Metall)
Host: Kai Burmeister (IG Metall)
Economization of education and the future of labour
- Wolfgang Nitsch (University Oldenburg)
- Neville Alexander (Cape Town University, Kapstadt) tbc
- Sonja Staack (BdWi)
- Yoama Paredes (Ministry for education, Venezuela) tbc
Wednesday, 2o.oo – 22.oo
Second theme block
Connect social struggles – for global justice
- Gigi Francisco (Coordinator of International Gender & Trade Network, Philippines)
- Walden Bello (Focus on the Global South, Philippines)
- Jane Nalunga (Seatini, Uganda)
- Ingeborg Tangeraas (Via Campesina, Norway)
- Thomas Gebauer (Medico International)
The return of war. On the relation between war and globalization in different world regions
- Claudia Haydt (Informationsstelle Militarisierung, Tübingen)
- Raida Hatoum (Activist in the women's and refugees movement, Libanon)
- Ana Esther Cecena (Prof. at the UNAM, Mexico)
- Boris Kagarlitzki (Sociologue, Institute for Globalization studies/Centre for left policies, Russia)
Host: Amy Holmes tbc
The altermondialist movement: balance and outlook
- John Holloway (Author, Mexico)
- Alex Callinicos (Prof. King's College, London) tbc
- Susan George (Transnational Institute, Attac France)
- Isabel Rauber (Researcher in social movements, Argentinia)
"We are here because you are there…" Structural backgrounds of flight and migration
(17.oo Hearing with follow-up workshop)
- Victor Nzuz (Congo)
- Solange Koné (Ivory Coast)
- Maxim Butkevich (Kiev)
- Amadou Mbow (Mauretania)
- Gyeke Tanoh (African Trade Network, Ghana)
- N.N. (International Campagn against Dictatorship, Togo)
- Karl Kopp (Responsible for European affairs, Pro Aysl)
- Ngongang Celestin (Refugee Initiative Brandenburg) tbc
Thursday, 7.6
Closing panel 11.3o – 13.15
There are alternatives!
with (among others)
- Hauke Brunkhorst (Institute for Sociology, University Flensburg)
- Sandro Mezzarda (Institute for Political Science und History, University Bologna)
Closing speech at 13.15
- Vandana Shiva (Alternative Nobelprize Laureate, India)
Closing
Presumably, there still will be some workshops on Thursday. At around 1.00 pm there will be a central closing event with a plenary discussion with internationally well known speakers.
[http://www.g8-alternative-summit.org/en/pages/programme.php]
Images: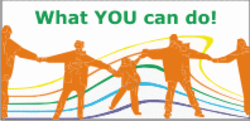 /